Our Top #3 Picks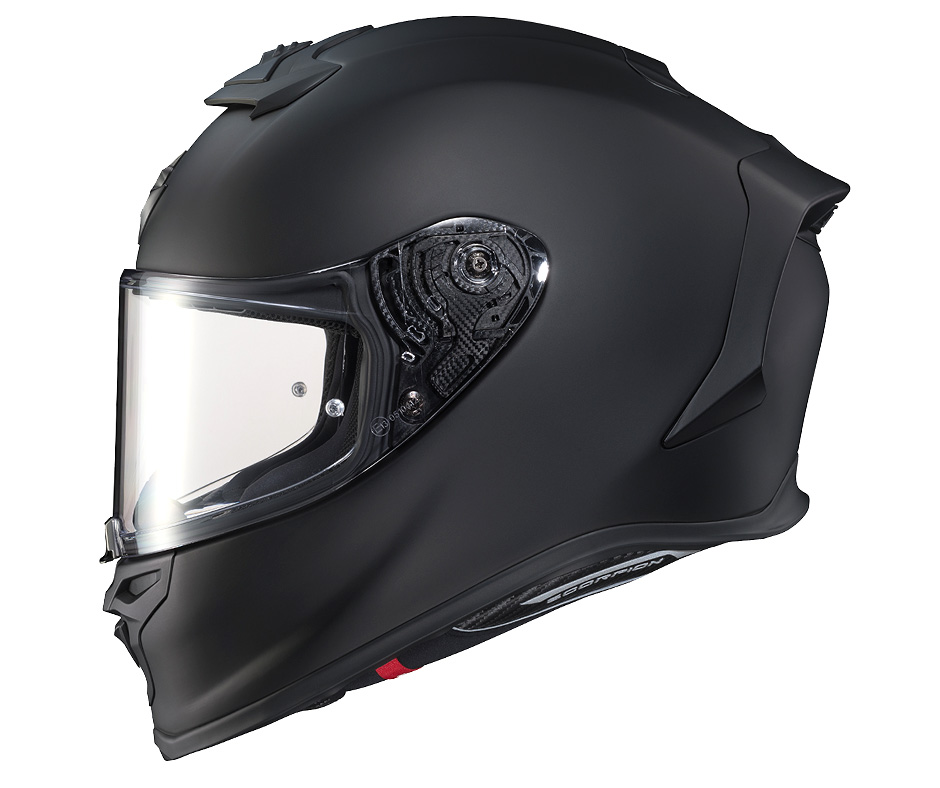 Scorpion EXO R1 Air
Shoei RF 1400 helmet
HJC i10 Helmet
Although the main mission of every motorcycle helmet is to provide safety during crashes, its comfort also plays a major role in determining whether it is worth your money or not. An uncomfortable helmet causes severe neck aches and triggers many allergies due to its hot interior.
For this reason, you must always look for a well-ventilated motorcycle helmet. We know that doing so can be quite difficult and puzzling keeping in mind the numerous available options in the market right now. But you don't need to worry about making this decision alone because we are here to guide you on every step of this process.
Continue reading ahead to find detailed reviews and features of the 5 best motorcycle helmets that have outdone every other product in terms of ventilation and breathability. Without further ado, let's get started.
What are the 5 best-ventilated motorcycle helmets?
Scorpion EXO R1 Air helmet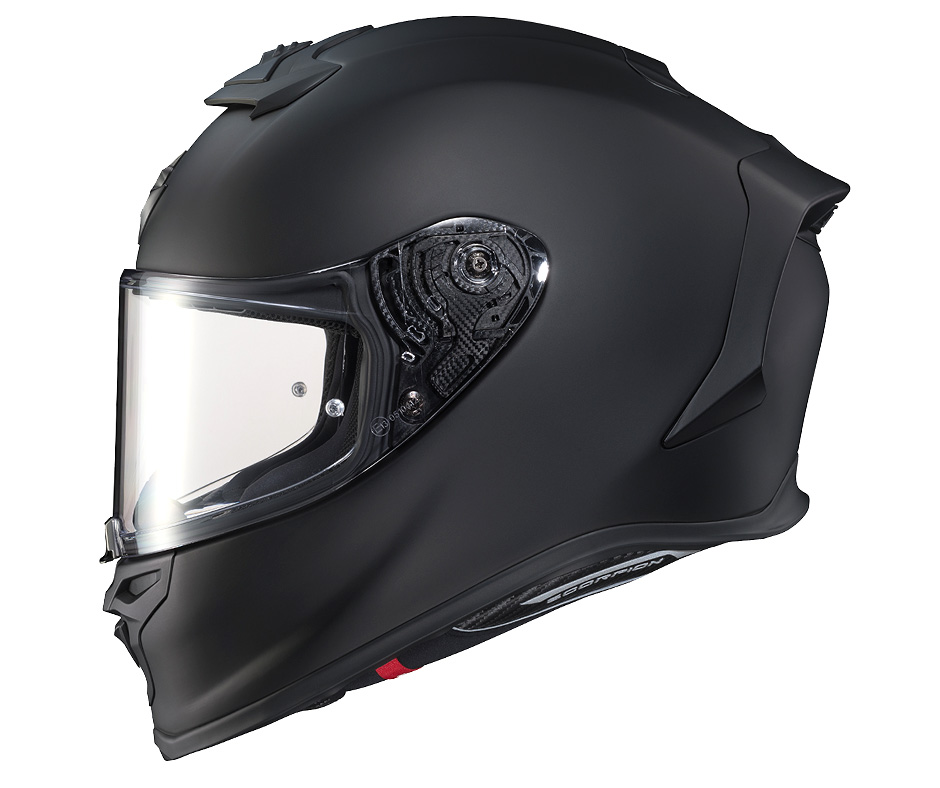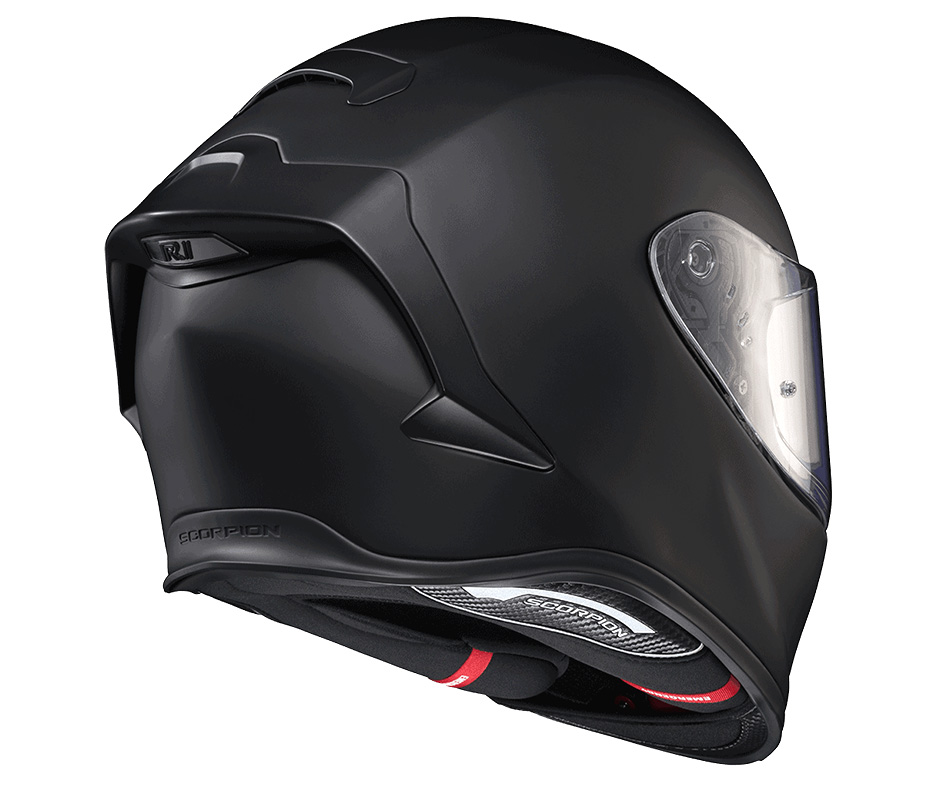 Let's kick start this list with the most popular brand for the manufacture and sale of premium grade quality motorcycle helmets. Scorpion has built up its name right from the bottom and plans to go only up from there with well designed products like the EXO R1 air helmet.
Reigned as Scorpion's premier track-spec helmet, EXO R1 has an innovatively designed multi-layer shell. With a combination of fiberglass, aramid and poly-resin fibres, its shell has a lighter weight and maximum strength. This composition also helps resist harsh impacts and thereby offer an efficient impact dispersal system.
How often have you switched to another helmet just because your desired product did not fit on your head? Keeping up with Scorpion's promise of not discriminating between its customers, R1 Air is offered in 3 different shell sizes. Meanwhile, its aero-tuned shell enhances your balance and mobility on road, making it suitable for racing at high speed.
Next, let's talk about the best feature of this motorcycle helmet, its ventilation system. Equipped with a ram-air intake system, 4 port exhaust spoilers and multi-layer EPS channels, EXO R1 greatly increases the air supply within the helmet. This reliable vent system delivers an optimal flow-thru effect and dries off any moisture present on your face within a few seconds.
In addition to this, Scorpion R1 has 3D contoured Kwikfit cheek pads backed by an EMT-friendly emergency release system. These prevent the growth of bacteria during intensive races and work together with the AirFit inflation adjustment system for reduced wind noise and lifting.
Key Features:
Meets DOT and ECE safety standards.
Backed by a 5-year warranty.
Multi-layered ultra TCT shell for lower weight and maximum strength.
Aero-tuned shell with optically correct face shield.
Elliptec II quick release face shield with user-friendly centre lock.
Airfit inflation system for reduced noise and lift.
Likes:
Available in 3 different shell sizes.
Multi-layer EPS and ram-air intake system for optimal flow-thru effect.
MaxVision pin lock ready face shield.
Removable, washable and anti-bacterial KwikWick III interior.
Features integrated speaker pockets and double D-ring closure.
Supports Bluetooth communication speaker system.
Dislikes:
Produces loud wind and road noises.
Runs a size smaller.
Scorpion EXO R1 Air Buying Options: Amazon | RevZilla
Final Verdict:
With an efficient energy dispersion system and ram-air intake vents, Scorpion EXO R1 Air has mastered the art of balancing safety and comfort in any motorcycle helmet. If you can bear loud noises in return for unmatched breathability and comfort, then this motorcycle helmet is truly the right match for you!
Shoei RF 1400 helmet
If you are looking for a motorcycle helmet that excels in all aspects including ventilation and style, then it is time we introduce you to Shoei's remarkable RF line-up. Following its motto of technological evolution since 1984, the Shoei RF 1400 is one of the best ventilated helmets designed until now.
Following its proprietary technology, the shell of RF 1400 is constructed from a mixture of interwoven fiberglass and organic fibre material. This, not only makes the helmet lightweight but has helped it earn SNELL and DOT safety certificates. Alongside this, it makes use of dual layers of multi-density EPS foam liner that flawlessly absorb and dissipate harsh impacts.
Are you easily distracted by loud road or wind noises and close to taking your helmet off at that very moment? To save you from this inconvenience, Shoei has slightly altered the shape of its CWR-F2 shield following its Vortex Generator technology. With this airtight sealing, the effect of wind turbulence is greatly minimized.
On the other hand, the integrated voluminous cheek and ear pads lower wind noise. Just like most motorcycle helmets, RF1400 also makes use of a 99% UV protected drop-down sun visor. However, as opposed to the commonly used base plate design, Shoei RF features a smooth and user-friendly CWR-F2 plate system.
Lastly, let's shine some light on its ventilation performance. Making use of 3 air channels, wide side vents and a relocated forehead vent, RF 1400 has outdone all its predecessors in terms of air supply. Along with enhancing its air supply, the 4 exhaust ports help push out hot air to lower the overall temperature inside the shell and keep your head light and breezy.
Key Features:
Meets SNELL and DOT safety standards.
Reengineered aerodynamic shell design with reduced drag and lifting.
Vortex generator technology efficiently blocks out road noise.
Voluminous cheek and ear pads take care of loud wind noises.
Innovative CWR-F2 base plate system for smooth shield positioning.
Likes:
Available in 4 shell sizes.
3 air channels, 4 exhaust ports and 3 position lower vent shutter for optimal air intake.
99% UV protected sun shield with aggressive look 3D technology.
Includes 10% wider EVO pin lock.
Dual layers of multi-density EPS for adequate energy dispersion system.
Lightweight, compact and stylish full-face shell.
Dislikes:
Tight and snug fit.
Ear cavities support limited devices.
Slightly expensive.
Shoei RF 1400 Buying Options: Amazon | RevZilla
Final Verdict:
Despite its certain drawbacks, Shoei RF 1400 has gained the attention of every dual-sport rider with its exceptional ventilation system. Experimenting with an aerodynamic shell design and CWR-F2 base plates, RF1400 is undoubtedly the safest and best well-ventilated full-face helmet.
HJC i10 Helmet
Since the early 1970s, HJC has taken full responsibility of delivering the best features in its safety equipment for an unbelievably low cost. Successfully meeting this criterion yet again, next in our list is the best-selling HJC i10 full face helmet.
Do you enjoy taking your bike out for long rides but avoid doing so because of the severe neck rolls and body aches you get afterwards? If yes, then your helmet likely weighs a lot and needs to be replaced immediately with HJC's i10 helmet. With a shell made using advanced polycarbonate composite material, i10 is lightweight and pain-free to wear for extended intervals.
A wrong sized helmet is not only uncomfortable to wear but puts your life at risk in case of critical accidents. For this reason, HJC makes use of the advanced CAD technology in its i10 helmets. This provides a snug helmet fit for a wide range of head sizes meanwhile the sleek, aerodynamic shell design withstands all types of turbulence.
Are you doubting the safety of HJC i10 given its unbelievably low price? To remove this doubt from your mind, let's talk about the safety certification of this motorcycle helmet. Approved by DOT and SNELL standards, i10 delivers unmatched road safety and is suitable for use on highways and motorways.
Furthermore, the multi-density EPS liner absorbs harsh impacts and displaces them away from your body, in case of unfortunate accidents. Finally, the multiple chin bar intake vents dissipate heat and humidity inside the shell, thereby boosting the air supply and visibility of the helmet.
Key Features:
Polycarbonate Composite Shell construction.
Smart CAD technology for relaxed fit.
Advanced channelling ventilation system completely covering the front and back of your head.
Multi-density EPS liner for energy displacement and absorption.
Meets DOT and SNELL safety standards.
Likes:
Lightweight, sleek shell design for pain-free usage.
Chin bar vents protect from humidity and foggy vision.
Aerodynamic shell shape reduces all turbulences.
Dislikes:
HJC i10 Helmet Buying Options: Amazon | RevZilla
Final Verdict:
After reading the aforementioned details of the HJC i10 full-face helmet, it is right to deem it as the best-ventilated motorcycle helmet for its price. Balancing safety, comfort and affordability perfectly, HJC i10 is a wonderful helmet to start your biking journey with.
Freedconn motorcycle Bluetooth helmet
Do you want a motorcycle helmet that not only takes care of your comfort but entertainment as well? If yes, then you immediately need to get your hands on the Freedconn Bluetooth motorcycle helmet. Launched by the top brand for Bluetooth helmets, Freedconn's modular helmet is offered in 3 different shell sizes and 2 extra side paddings for utmost head security.
Successfully meeting the DOT safety standards, Freedconn Bluetooth has an ABS engineered plastic injection molded shell technology. This makes the shell sturdy and resistant to high impacts. Secondly, the high-density EPS cushion layer protects your brain from sustaining injuries all the while blocking out loud wind and road noises.
Featuring a 3-dimensional ventilation system, this modular helmet ensures sufficient air is supplied inside the shell in humid and hot temperatures. It achieves this with the equipped top, front and back air vents. Moreover, the dual visor has an inner tinted and outer clear coat for clear field view and UV protection.
Do you sweat excessively even at room temperatures? Or maybe you have a sensitive skin type that is easily irritated by moisture. Whatever the case is, the Freedconn Bluetooth helmet has got you covered with its removable paddings.
Composed of breathable and washable microfiber material, this liner discourages the growth of bacteria and is easy to maintain by simple washing with clean water.
As its name states, Freedconn motorcycle helmet supports Bluetooth communication systems. By making use of this function, you can listen to songs, FM radio and the GPS voice prompt while riding your motorbike. To make it easy for you to accept or decline incoming calls, this helmet also contains an integrated single touch large button and jog wheel for hands-free voice adjusting.
Key Features:
Meets DOT and CE safety standards.
3D ventilation system for generous air flow.
Dual tinted and clear visor design offers maximum vision clarity and UV protection.
600mAh battery with 10-hour intercom talk time.
Dual premium quality speakers with advanced echo cancellation and noise reduction.
Likes:
Available in 3 different shell sizes, 2 extra side paddings and colours.
Breathable, washable and removable paddings.
Jog wheel for easy noise adjustment and switching channels.
Supports Bluetooth system within range of 5000 metres.
Dislikes:
Bluetooth microphone has difficulty picking up sounds.
Runs a size smaller.
Final Verdict:
Sure, given its connection problems, Freedconn BM2 is not the best at staying connected with others while riding, but its advanced 3D ventilation system makes it the best ventilated motorcycle helmet of 2023. Just make sure to go for a size larger than usual to avoid having a claustrophobic helmet fit.
Shark EVO-ONE 2 Helmet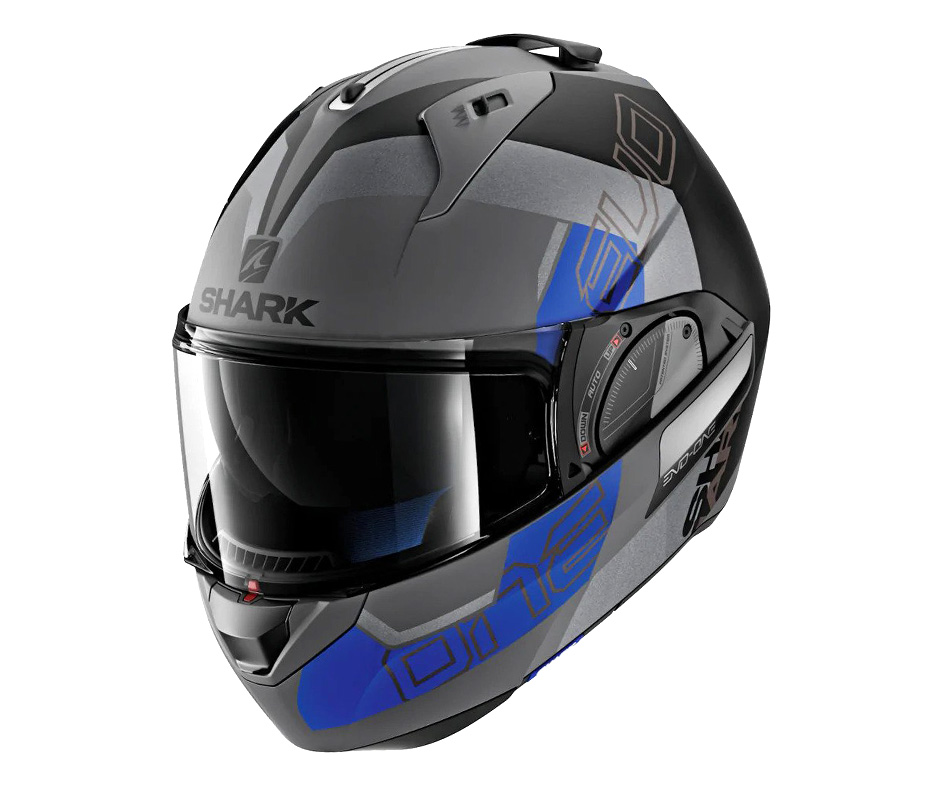 Buying options: Amazon | RevZilla
Last but definitely not the least, we have the incredibly versatile and breathable Shark EVO-ONE 2 motorcycle helmet. With years of experience under its belt, Shark is one of the most trusted brands for providing top-notch quality safety gear to beginner and professional riders.
Living up to this standard, they recently released the EVO-ONE 2 modular helmet for users of all skill levels. Offered in 2 different shell sizes, this modular helmet has a supremely compact and aerodynamic shell profile. This is backed by the injected thermoplastic resin technology for efficient energy dissipation capability.
Meeting the DOT and ECE safety standards, Shark 2 features a newly designed side plate system. Moreover, the integrated chin curtain greatly minimizes loud road noises while balancing the helmet on your head.
In contrast to other helmets in our list that use a ventilation system to regulate air supply within the shell, Shark EVO-ONE has an extremely versatile open and full-face visor for optimal breathability. With its patented up and down system, your visor and chin guard are automatically raised or lowered to make sure adequate air is supplied to your head.
Key Features:
Well balanced injected thermoplastic resin shell design.
Versatile open and full-face helmet visor with patented technology.
Meets and exceeds DOT standards.
Backed by a 5-year warranty.
Likes:
Available in 2 shell sizes.
Improved ergonomic and scratch-proof face shield with quick release system.
Compact and aerodynamic shell profile.
Reduced noise reduction and reinforced magnetic chin curtain.
Supports eyeglasses and includes max vision pin lock lens.
Dislikes:
Loud wind and road noises.
Components are of poor quality and wear away quickly.
Final Verdict:
Finished in a hybrid shell design, Shark EVO-ONE 2 does a wonderful job at boosting the air supply for its wearer. With its versatile face shield and patented technology, Shark EVO-ONE is undoubtedly the best ventilated modular helmet. Just be wary of its low-quality components that might give away after some time.
Buying Guide
Now that we have finished reviewing the 5 best ventilated motorcycle helmets of 2023, it is time we talk about the factors that help any product achieve this title. Before paying for any motorcycle helmet, you must consider the following features to deduce its performance and suitability with your riding style.
Helmet Type
First and foremost, you need to decide what helmet type will be the best for you. Although there are multiple helmet types to choose from, the most popular ones include full-face, half-face and modular design.
Full face helmets offer maximum coverage and are the safest type of helmets for professional racers and riders. Whereas, half face helmets leave your face partially exposed and are fit for casual surfing, cruising or touring. Thirdly, modular helmets are a hybrid combination of full and half-face helmets and best in terms of ventilation and comfort.
Ventilation
Hot and heated helmets are a nuisance that make you lose focus and lead to skin allergies and rashes. To protect yourself from these struggles, always look at the ventilation system of any motorcycle helmet.
Deduce exactly how many vents and holes there are in your helmet and whether they provide sufficient air supply or not. Exhaust ports also help push out hot air and prevent the accumulation of drained air inside the helmet. A flip-up visor may also help enhance the overall ventilation inside.
Shell design
Another important factor that determines the ease and performance of any motorcycle helmet is its shell construction. An ABS composite polycarbonate material offers a lightweight shell design which is ideal for tourists.
However, lightweight helmets have moderate safety and head security during accidents. To enhance these features, look for energy dissipation systems like the CAD technology that direct impacts away from your body during accidents.
Safety
The main goal of every helmet is to keep your head safe and protected at all costs. Always look at the safety certification of your desired product to determine how reliable it is to wear in case of unfortunate accidents or falls.
ECE and DOT standards assure that the helmet is safe and authorized for use on motorways and peaks. On the other hand, SNELL certification promises a much-elevated safety standard and is currently the safest certificate that any motorcycle helmet can attain.
How do we test our products?
To find the best-ventilated motorcycle helmets for you, our team went through a detailed process of researching, testing and then comparing these results with other important superlatives such as the price, comfort and safety of the helmet. On the basis of these analyses and customer reviews, we have shortlisted the aforementioned 5 motorcycle helmets as the best in terms of ventilation and comfort.
Frequently Asked Questions (FAQs)
What is the best-ventilated motorcycle helmet?
Although this majorly depends on the user's own personal experience, most riders agree that the Scorpion EXO R1 Air is the best ventilated motorcycle helmet. Other top choices in this category include the Klim F3, HJC RPHA 11 Pro and Bell Revolver EVO Jackal helmet.
What is the quietest motorcycle helmet?
Schuberth C3 pro, Schuberth C4 pro Shoei Neotec 2 (In Modular Helmets) and Shark EVO ONE 2 are the top 4 quietest motorcycle helmets available right now.
Is there such a thing as an air conditioned helmet?
Yes! By utilizing advanced technology, ACH-1 is the first globally released air conditioned motorcycle helmet. It evenly distributes cool air within the shell and makes sure that the temperature stays between 12 to 18 degrees, no matter what your surrounding conditions are.
Why are there holes in bike helmets?
As opposed to the conventional helmets that covered your entire face and head, the latest motorcycle helmets have multiple holes in them. These are used to allow air to circulate within the helmet and therefore increase its ventilation and breathability.
Conclusion
Alas, we have reached the end of our article about the 5 best-ventilated motorcycle helmets of 2023. We hope our detailed reviews and buying guide help you make an informed decision and pick the most suited motorcycle helmet for you!